Urban Hjärne
1641 — 10. III 1724
Multitalented scholar
Country of origin: Sweden
Associated place in Tartu: Jaani 8
Lived in Tartu: 1655–1656

What splendid omens! To understand this better, just consider that TARTU is a city in Livonia that is in the Duchy of Estonia and is considered the pride of all of Livonia …. As many people travel through here when heading from Germany to Muscovy, Lithuania and elsewhere and deal with trading, the renown of the city keeps spreading ever further.
Johann Risingh, Speech about the city of Tartu in 1637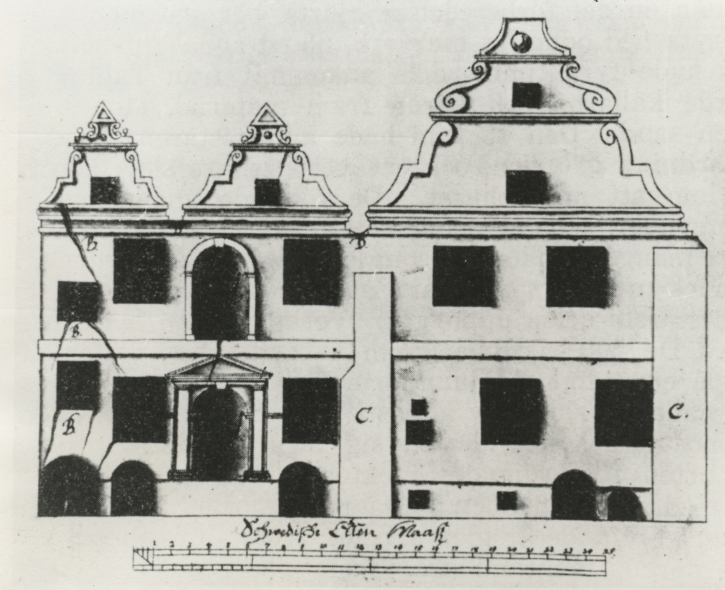 Image: University of Tartu Library, Fo3405 22b
The second main building of the Swedish-era Academia Gustaviana across from St. John's Church
Originating from Ingria, the son of a Swedish clergyman, Urban Hjärne studied at the Academia Gustaviana in Tartu, then in Uppsala and Angers University, and also travelled in Holland and England. As a physician, he also dealt with chemistry and geology and wrote poetry, plays and a novel. He possessed a mineral collection and a library large for its time. Hjärne developed mines in Sweden, established the first spas, denounced the burning of witches and invented medicinal products. According to unconfirmed reports, he had 26 children.