Krišjānis Valdemārs
2. XII 1825 — 7. XII 1891
Founder of Latvian national movement
Country of origin: Latvia
Associated place in Tartu: Narva mnt (apartment of Krišjānis Barons)
Lived in Tartu: 1854–1857

IC. Woldemar stud. cam. Latweetis [student of economics, Latvian].
Text written by Valdemārs on the door of the room he rented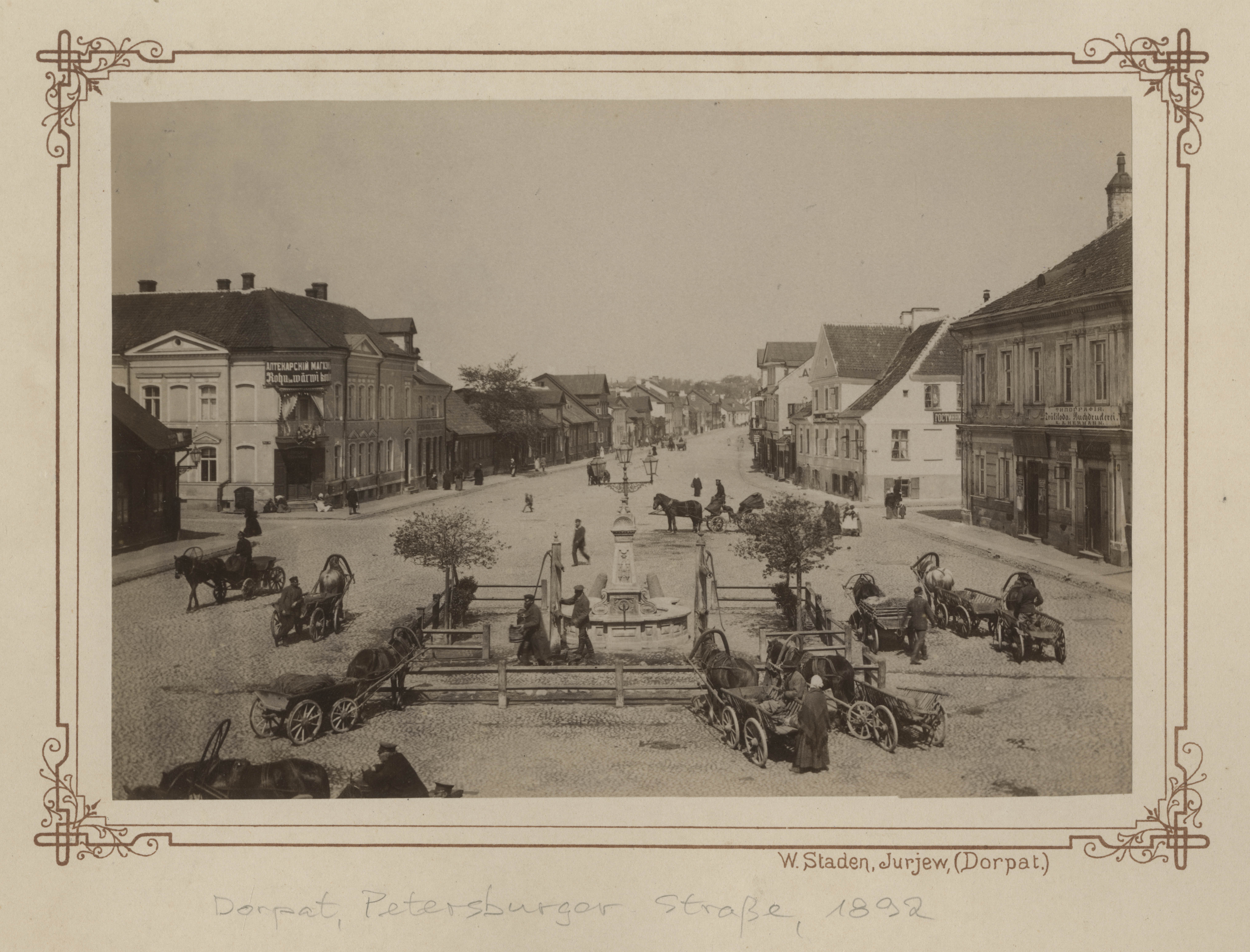 Photo: National Archives, EAA.3742.1.190. P 20
location of the famous door that Valdemārs was said to have graced with the chalk inscription reading "Latvian", but his fellow Latvian scholar and later folklore collector Krišjānis Barons lived on Peterburi Street. Perhaps Valdemārs also could be found at Barons's place on some evenings?
Krišjānis Valdemārs entered the University of Tartu to study economics in 1854. By that time, he had worked as a teacher in Latvia, and founded a Latvian-language library and choir. In Tartu, his cooperative activity with other Latvian students deepened and evolved into a young Latvians' movement. His fellow intellectuals held literary and lecture evenings, of which later developed into the Latvian fraternity Lettonia. From Tartu, Valdemārs continued on to St. Petersburg and was involved in shipping, including founding
the Ainaži and Paldiski nautical schools.Valdemārs's activity had an influence on figures in the Estonian national awakening, such as Carl Robert Jakobson and Johann Köler.