Khachatur Abovian
15. X 1809 — 14. IV 1848
Founder of Armenia's new literary language
Country of origin: Armenia
Associated place in Tartu: Munga Street
Lived in Tartu: 1830–1836

I saw there are few people who pick up an Armenian language book or who speak Armenian. Each nation is maintained by their language and religion. Woe is us if we should lose them!
From the foreword to Abovian's novel Wounds of Armenia. Lamentation of a Patriot.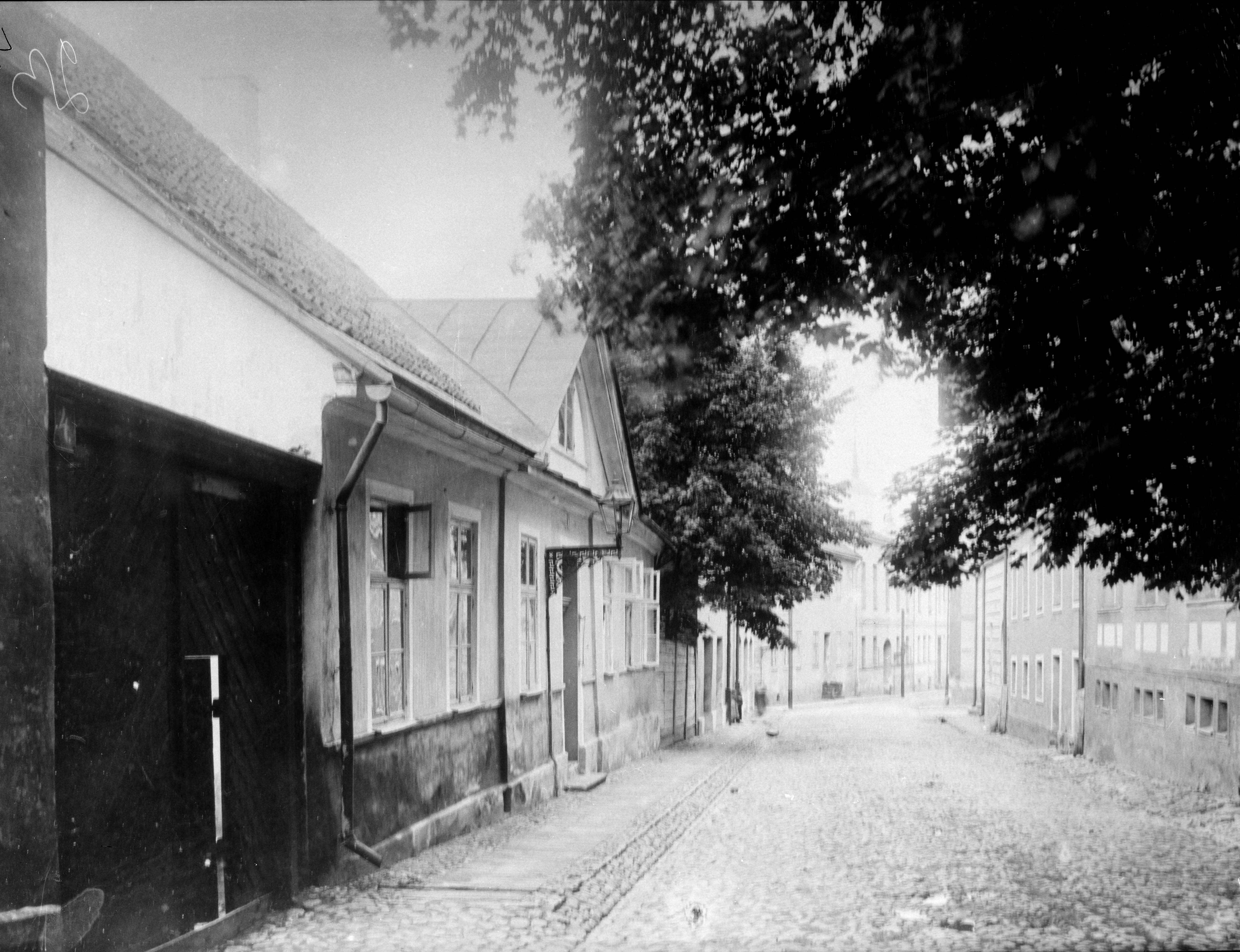 Photo: National Archives, EAA.2073.1.261. P 23
View of Munga (known as Aboviani for a time) Street
In 1829, University of Tartu professor Friedrich Parrot (fils) decided to climb Ararat. On the way, he persuaded a young monk, named Khachatur Abovian, to accompany him. On 9 October, Parrot and Abovian became the first to summit Ararat. Parrot invited Abovian to Tartu, where the latter studied in the teacher training college and took courses at the university. Abovian considered his Tartu period an epochal period in his life and returned to his homeland brimming with new ideas. He became a researcher and writer, and the founder of Armenia's new literary language. Abovian's spouse Johanna Emilie Loose was born in Kullamaa, Estonia, but he met her in Tbilisi, where she found herself after her parents' death.