Grigori Tsereteli
12. III 1870 — 1938
Founder of classical studies in Georgia
Country of origin: Georgia
Associated place in Tartu: Pepleri Street
Lived in Tartu: 1904-1914

Health and intellect are the two blessings of life. Menander (Monostikoi or Single Lines)
Menandros (Monostikoi), Tsereteli wrote his dissertation on the plays of Menandros.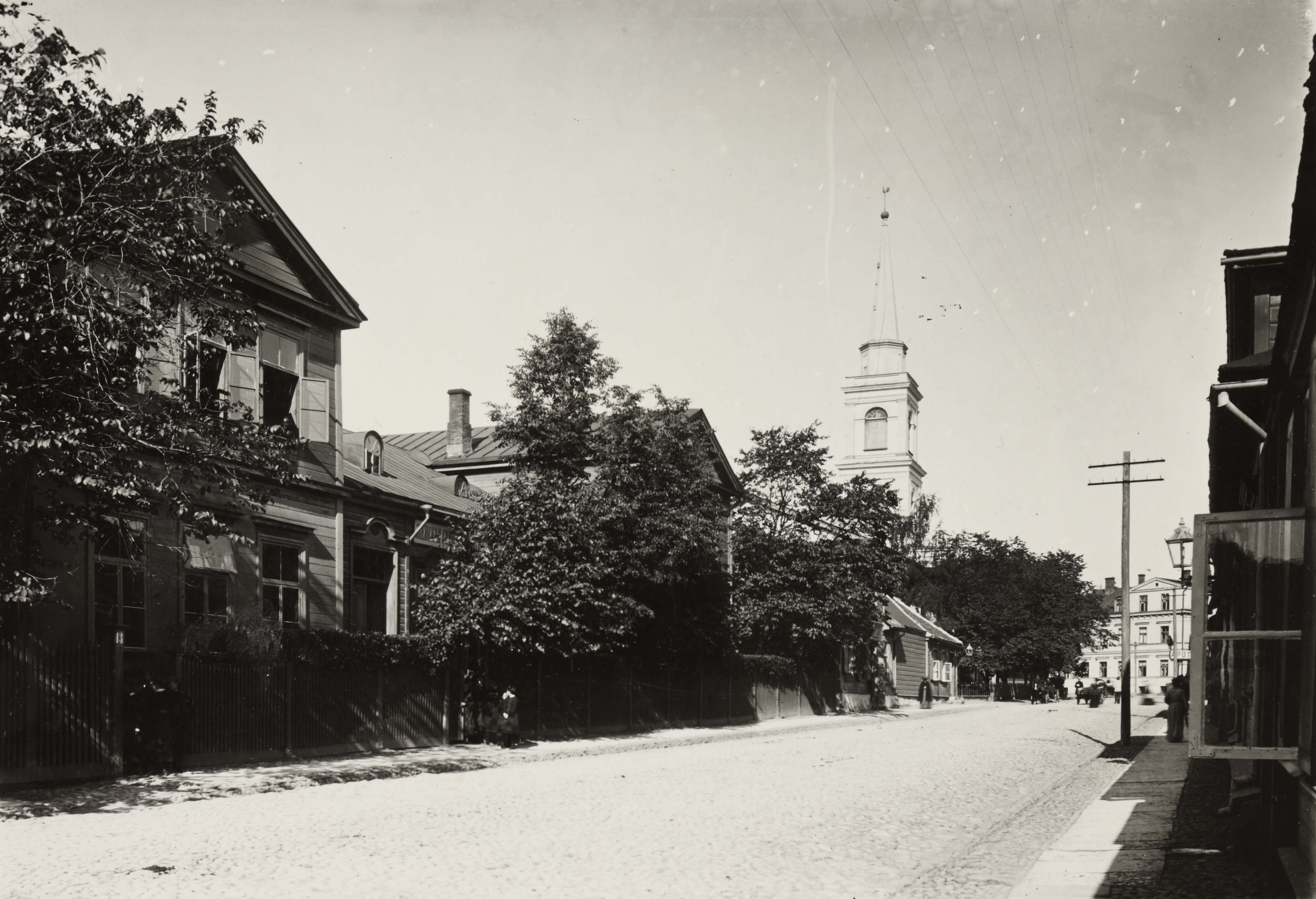 Photo: National Archives, EAA.2073.1.277. P 160
Pepleri Street in Tartu, with St. Marys Church in the distance
Tsereteli studied at university in St. Petersburg, and over three years also pursued studies in Austria, Germany, England, Italy and Greece, where he specialized in study of Greek manuscripts. In 1904, he defended his master's thesis at the University of Tartu
and was appointed professor of classical philology the following year. In 1914, he received a doctorate in St. Petersburg (dissertation on Menandros' New Comedies) and settled there. Starting in 1920, he worked in Tbilisi where he is considered the founder of classical philology as a branch of research in Georgia.